2013 Wine Show
Andrew Wigan -(Chair) is Chief Winemaker at Peter Lehmann Wines and has been since 1980. Andrew has been chairman of the McLaren Vale Wine Show and has judged the Sydney Top 100, Rutherglen, Riverland, Hunter, and Hyatt Advertiser Wine Shows. He was recently named the Australian Gourmet Traveller Winemaker of the Year for 2009. It is Andrew's second year as Chair.

-0-
Fongyee Walker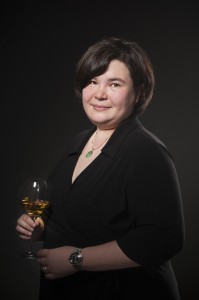 Fongyee Walker is the co-founder of Dragon Phoenix Fine Wine
Consulting, Beijing's first and fully independent wine consulting and
education service, with Edward Ragg in 2007.
She is a Member of the Institute of Wines & Spirits and is also mainland
China's only Master of Wine exam candidate, having passed the theory
section already. She is now a specialist wine educator (in English and Mandarin) and wine consultant as well as a WSET Certified Wine Educator and is largely responsible for Dragon Phoenix having become mainland China's most successful WSET provider by results. She has also designed special trade-targeted wine courses in Mandarin for such bodies as Wine Australia and the American Trade Organization.
Walker has also written articles for Decanter Magazine, The World of Fine Wine, Hong Kong Tatler, Drink Magazine (Shanghai), The Beijinger, Caijing Ribao, Wine Review and Fine Wine & Liquor (China) and acts as a blind-tasting panellist for RVF China and Wine in China amongst Chinese wine magazines. Walker has been visiting winemaker at Brown Bros. Winery in Australia and in 2010, she was one of only 13 people worldwide chosen to attend the Landmark Wine Tutorial.
She has judged at numerous wine competitions including the London International Wine Challenge, the Hong Kong International Wines and Spirits Competition and has been guest international judge in such shows as the Royal Melbourne Wine Show 2011, Hawke's Bay Wine Show 2012, the Qantas Western Australia Wine Show 2012 and the Annual Wines of Chile Awards (AWOCA) 2013.
-0-
Jane Faulkner is one of Australia's most respected wine writers with a background in journalism working across radio, television and print. She is the wine columnist in The Age's Saturday Life&Style section, Epicure and Spectrum in The Sydney Morning Herald, a regular contributor to James Halliday's Wine Companion magazine and wine editor of the recently launched Taste In Music on-line mag. She also teaches wine courses and is an experienced judge.
-0-
Virginia Willcock
-0-
With some 20 years experience right across the industry, Sophie Otton has recently ventured out as an independent wine consultant, educator, writer and speaker. Prior to this, she was Wine Director for Rockpool Bar and Grill, Sydney, managing a team of ten sommeliers and the rarest restaurant cellar in the southern hemisphere. She has successfully completed the WSET Diploma in Wine and Spirits in London and is a Certified WSET Educator, Level III. Sophie is a wine judge and certified sommelier with the Court of Master Sommeliers, and in 2009 won the Judy Hirst Award for the sommelier responsible for the Wine List of the Year. She has worked as a feature wine writer for Australian Gourmet Traveller Wine Magazine since 2000 and is a long-standing member of their tasting panel.

-0-
Ed Tomlinson graduated from Roseworthy Ag college in 1992. In 1995, after two years travelling and working vintages overseas he returned to his family's business, Lenton Brae, in Margaret River. He attended the Len Evans tutorial in 2002 and hopes to live long enough to see Cabernet become fashionable again.